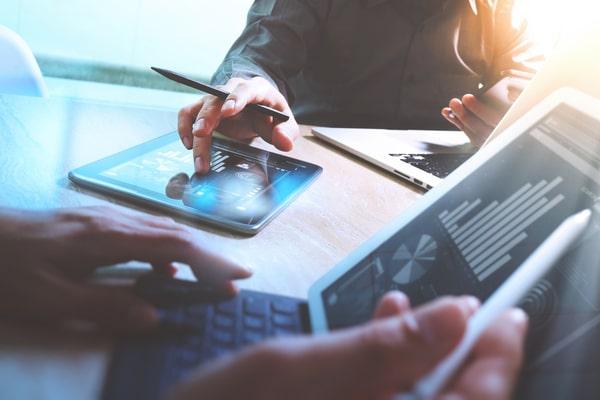 The Immigrant Investor Program, also known as EB-5, allows foreign investors to obtain a green card and permanent residency in the United States by investing in a U.S.-based commercial enterprise that creates jobs in this country.
EB-5 investments can be risky not only because they're exempt from certain securities laws and regulations, but also because they can be used to exploit foreign nationals hoping for a path to U.S. citizenship. The SEC has warned about investment scams that exploit the EB-5 program. Often, fraudsters take money from foreign investors and misappropriate the funds. In other cases, the investments are legitimate, but sellers do not follow applicable securities regulations.
Were you the victim of EB-5 misconduct or fraud? We may be able to help recover your losses. Speak with a lawyer during a free consultation.
What is the EB-5 Program?
Congress created the EB-5 program in 1990 to stimulate economic growth through foreign capital investment. The program provides foreign investors who meet capital investment and job creation requirements a potential avenue to lawful permanent residency in the United States. However, EB-5 investors are not guaranteed a U.S. visa or Green Card. Recently, the Department of Homeland Security published a new rule that makes several changes to the EB-5 Program.
EB-5 investors can meet program requirements in one of two way. They can invest directly in an enterprise, or invest in a USCIS "regional center" using an intermediary. To be designated an immigrant investor regional center, U.S.-based business owners must apply to the U.S. Citizenship and Immigration Services (USCIS). If USCIS approves an EB-5 regional center application, that regional center is then eligible for foreign-national capital investment.
Importantly, regional center designation does not mean that the USCIS, SEC, or other government agency has endorsed the business or approved of the investments it offers. USCIS makes clear that its approval of an EB-5 regional center in no way guarantees compliance with U.S. securities laws, or minimizes or eliminates risk to investors.
EB-5 Investments as Private Placements
EB-5 investors may make capital investments that include cash, equipment, inventory, other tangible property, and indebtedness secured by immigrant investor-owned assets. The minimum qualifying investment is $1 million. These investments may involve securities offerings.
Investments made in any "direct participation program" such as the EB-5 program are considered securities under the United States Securities Act. Regulation D of the Securities Act exempts some EB-5 investments from SEC registration. Those securities are known as private placements.
EB-5 investments that qualify as private placements do not have to comply with SEC laws and regulations designed to protect investors, such as the comprehensive disclosure requirements that apply to registered securities. EB-5 private placements therefore may be riskier and more prone to fraud than registered offerings. In addition, to qualify for Registration D exemption, the securities cannot be resold, which makes this type of investment illiquid.
EB-5 Investment Scams
The SEC issued an investor alert warning about scams that exploit the EB-5 program. It describes a number of investment scams that have attempted to misuse the program to carry out securities fraud. Examples of these schemes include the following:
To avoid being the victim of EB-5 investment fraud, the SEC recommends taking these steps:
Confirm that the regional center you intend to invest in has been designated by USCIS.
Obtain copies of Form I-924 and Form I-924A provided to USCIS.
Request the investment offering memorandum or private placement memorandum from the issuer. Make sure you understand the information provided.
Find out if investment promoters are being paid to recommend or endorse the project.
Independently verify claims about the investment and examine structural risks. Consider hiring an attorney or accountant to help you.
Remember that, unlike registered offerings in which certain information must be disclosed to investors, investors in EB- 5 private placements are generally on their own in obtaining the information they need to make an informed investment decision. At the same time, those selling EB-5 private placements do have certain duties to investors. For example, sellers must not make any misleading statements about the investment, provide misleading sales materials, or omit material information. The actual seller's duties depend in part on which SEC Regulation D rules apply.
Legal Help for EB-5 Investment Losses
If you lost money on an EB-5 investment as a result of fraud or misconduct, the Business Trial Group can help recover your losses. We handle securities litigation and arbitration on a contingency-fee basis. Speak with an attorney and learn your legal options during a no-cost, no-obligation case review.