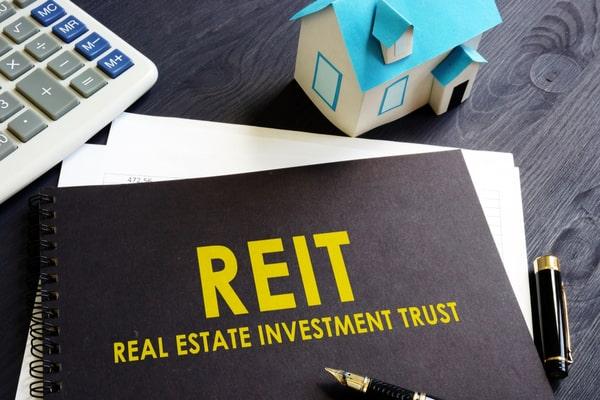 Real estate investment trusts (REITs) are a way to invest in real estate without directly owning property. REITs offer tax advantages and dividends, but they're unsuitable for many investors and in some cases may cause large losses.
What is a REIT?
A REIT is a company that owns and manages commercial real estate or real-estate related assets and offers common shares for sale to investors.
REITs are usually classified by the type of real estate they hold, such as commercial office parks, apartments, hotels, health care facilities, resorts, data storage centers, shopping malls, retail fulfillment centers, and cell phone towers. To qualify as a REIT, entities must distribute at least 90 percent of its taxable income to shareholders in the form of dividends and meet other requirements.
Did you suffer REIT investment losses? You may have a claim for compensation.
Types of REITs
REITs are divided into three categories based on the type(s) of investment.
Equity REITs own and operate real estate. They represent the vast majority of REITs. Some specialize in a certain type of real estate, while others are diversified. Revenue is generated from leasing to tenants.
Mortgage REITs are essentially finance companies that fund real estate ventures through the use of mortgages or mortgage-backed securities. They use hedging techniques to manage their interest rates and credit risks.
Hybrid REITs invest in both property and mortgages.
REITs can also be publicly traded or non-traded.
Publicly traded REITs (or exchange-traded REITs) are registered with the SEC and trade shares on national exchanges like regular stocks. They are relatively easy to buy and sell, which generally makes them a liquid investment. Investors can easily check share prices and access reports. The minimum investment amount is a single share and brokerage costs are comparable to other publicly traded stocks.
Non-traded REITs have risks not associated with publicly-traded REITs. Because their shares are not traded on public exchanges, they lack liquidity and share-value transparency. Many have a minimum investment amount and charge fees as high as 15 percent of the offering price. FINRA urges investors to understand these risks and use caution before buying a non-traded REIT.
REITs Not Appropriate For All Investors
More than 80 million Americans own REITs through their retirement savings and other funds. Well-managed REITs may contribute to a diversified portfolio and can deliver stable dividends with attractive tax benefits.
However, REITs can drop in value and cause investor losses if they are not managed well. Unsophisticated investors may lack the knowledge to pick a REIT that is appropriate for their needs and risk profile. Often, investors rely on an advisor or broker to help them make this choice.
Investment professionals owe their clients certain duties when recommending securities. For example, they must make suitable recommendations, diversify an investor's portfolio among different products and asset classes, provide full disclosure of all material facts about an investment (including REIT fees and commissions), and steer clients only towards legitimate REITs.
When REIT investment losses result from advisor misconduct, it may be possible to recoup losses by filing a FINRA arbitration claim. REITs are often the subject of customer arbitrations. FINRA arbitration can result in compensatory damages, punitive damages, and attorney fees.
Receive a Free REIT Losses Case Review
Backed by the resources of the largest contingency law firm in the nation, the Morgan & Morgan Business Trial Group has helped investors recover tens of millions of dollars from the nation's largest brokerage firms, investment advisory firms, and banks, both in arbitration and court. Our clients pay no upfront fees or retainers, and we only receive a fee if we successfully recover investment losses on your behalf.
If you lost significant money from a REIT investment, learn your legal options during a free case review.