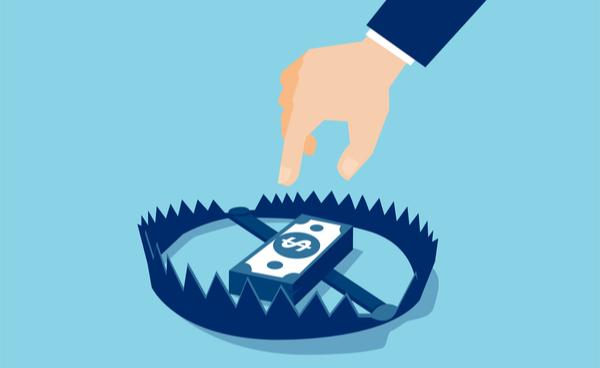 The SEC has filed an emergency action to stop an alleged Ponzi scheme allegedly operated by John Woods of Marietta, Georgia, and his two companies: registered investment adviser Livingston Group Asset Management Company, d/b/a Southport Capital (Southport), and investment fund Horizon Private Equity, III LLC (Horizon). Shortly after the filing, a Georgia federal court granted a temporary restraining order and asset freeze, among other relief.
The SEC's complaint states that the defendants have raised over $110 million from 400-plus investors by selling Horizon membership interests.  According to the SEC, Southport investment adviser representatives allegedly represented that the Horizon investments were safe and would generate a fixed rate of return.  But the SEC alleges that these were false statements.  According to the SEC, Horizon didn't earn any significant profits, and many early investors were paid returns from new investor funds in what allegedly was a classic Ponzi scheme.
Nekia Hackworth Jones, Director of the SEC's Atlanta Regional Office, stated: "Investors felt comfortable investing in Horizon in large part because of their relationships with advisers at Southport.  As alleged in the complaint, Woods and Southport preyed upon their clients' fears of losing their hard-earned savings and convinced them to place millions of dollars into a Ponzi scheme by falsely promising them a safe investment with steady returns."
The SEC has charged the defendants with violating federal securities laws' antifraud provisions. The SEC seeks disgorgement, civil penalties, and the appointment of a receiver, among other relief.
If you have suffered investment losses in this alleged Ponzi scheme, you may have a legal claim.  The securities attorneys at Morgan & Morgan's Business Trial Group are here to help.  Please contact us at 888.744.0142 or visit us online for a free consultation.
The Business Trial Group is part of the largest contingency law firm in the nation, with 700 lawyers and 50 offices. 
The Business Trial Group at Morgan & Morgan helps investors recover their losses on a contingency basis.  We are only paid if we successfully recover money for you.  We have helped investors recover tens of millions of dollars of investment losses