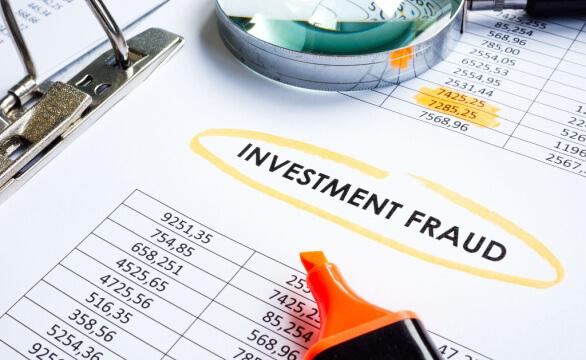 The Securities and Exchange Commission recently charged Bellatorum Resources, LLC ("Bellatorum") and its principal, Christopher Bentley of Texas, with fraud in connection with the nearly complete loss of over $30 million that was invested in three private funds: Bellatorum Land & Minerals, LP; Bellatorum Phalanx Investments, LP; and Sentinel Energy Investments, LP.
The SEC alleges Bellatorum and Bentley raised $31.5 million of investor money to trade mineral rights through the funds—but instead secretly transferred money from the funds while hiding the trading losses. The SEC claims that between February 2019 and April 2021, Bentley improperly manipulated transactions by purchasing mineral rights at inflated prices from third parties (including from an affiliated company that he secretly controlled), and then misappropriated the extra proceeds for himself and Bellatorum.  The SEC further alleges that Bellatorum and Bentley claimed fake profits to trigger distributions to Bellatorum.  Bentley also allegedly pledged, in secret, the funds' mineral rights as collateral for an improper loan. When Bentley allegedly defaulted on the loan, the lender seized most of the funds' investments, causing tremendous losses for investors.
Following the SEC's charges, Bentley and Bellatorum consented to a judgment that permanently bars Bentley from serving as an officer or director of a public company, and orders payment of disgorgement, prejudgment interest, and civil penalties in amounts that will be determined by the court. 
If you have sustained investment losses with Bentley and Bellatorum, don't hesitate to consult with an attorney.  There may be additional third parties who were involved in these activities who are legally responsible for your losses.  The securities attorneys at Morgan & Morgan's Business Trial Group are here to help.  Please contact us at 888.744.0142 or visit us online for a free consultation.
The Business Trial Group at Morgan & Morgan is part of the largest contingency law firm in the nation, with over 800 lawyers and 50 offices, and we help investors recover their losses on a contingency basis. That means the fee is free; we are only paid if we successfully recover money for you.  We have helped investors recover tens of millions of dollars of investment losses and are ready to use our size, resources, and winning reputation to fight for you.
Don't wait—reach out today.