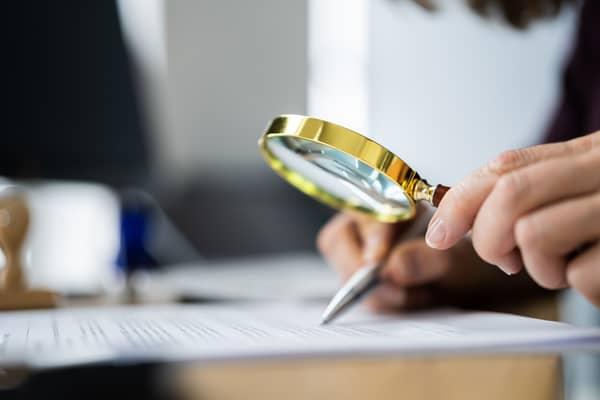 The Securities and Exchange Commission recently suspended two ex-KPMG auditors from practicing before the SEC.  The suspension stems from settled charges against them for misconduct when auditing the not-for-profit College of New Rochelle, which has since closed its doors. The SEC previously charged the college's controller with fraud relating to the college's financial statements for 2015.
As described in the SEC's orders, former KPMG partner Christopher Stanley and former KPMG senior manager Jennifer Stewart approved or authorized an audit opinion on the college's 2015 financial statements, even though they had not performed key audit steps. According to the SEC's orders, KPMG's audit had stalled after the college's then-controller gave the audit team false and contradictory information. On Nov. 30, 2015, the controller and the college's president advised Stanley and Stewart that KPMG needed to issue the audit report before the day ended. Even though there were multiple outstanding issues and unanswered questions, Stanley and Stewart authorized the issuance of the audit report. The audited financial statements for 2015–provided to the Municipal Securities Rulemaking Board under the college's obligation to make continuing disclosures to investors – inflated the college's net assets by $33.8 million.
The SEC found that Stanley and Stewart breached Generally Accepted Auditing Standards by failing to obtain sufficient audit evidence, adequately analyze journal entries, properly assess audit risk, and exercise appropriate professional care and skepticism.
Matthew S. Jacques, chief accountant of the SEC Enforcement Division, stated: "Auditors of municipal issuers are key gatekeepers in upholding the reliability and integrity of financial information provided to investors in municipal bonds.  It is critical that they exercise professional care and skepticism."
LeeAnn Ghazil Gaunt, chief of the SEC Enforcement Division's Public Finance Abuse Unit, said: "Audited financial statements for municipal issuers are submitted to the MSRB pursuant to the continuing disclosure undertakings required by the Exchange Act. We will investigate auditors' conduct in municipal audits and, where appropriate, hold them accountable when they act improperly."
Without admitting or denying the findings, Stanley and Stewart agreed to their suspensions. They may seek reinstatement to practice before the SEC after three years and one year, respectively.
If you invested in a company whose auditor issued improper audit reports, you may have a valid legal claim against not only the company, but the auditor too. The securities attorneys at Morgan & Morgan's Business Trial Group are here to help.  Please contact us a 888.744.0142 for a free consultation.
The Business Trial Group is part of the largest contingency law firm in the nation, with over 700 lawyers and offices nationwide. 
The Business Trial Group at Morgan & Morgan helps investors recover their losses on a contingency basis. We are only paid if we successfully recover money for you. We have helped investors recover tens of millions of dollars of investment losses.