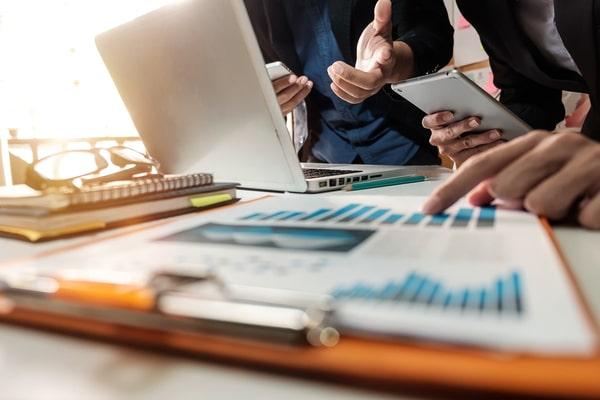 You work with an investment professional because you believe their superior market knowledge will help to make the most of your money. But a recent investment loss has you wondering whether they made a costly mistake—and whether you have any recourse for recovering your losses.
The short answer is that investment professionals are held to certain standards of conduct. However, different types of investment professionals are held to different standards of care.
Have questions about securities law and standards of care? Receive a free case review.
Financial Advisor vs. Broker vs. Financial Planner: What's in a Name?
The financial service industry is becoming increasingly complex, more difficult to regulate, and more difficult for the typical investor to understand. FINRA, a private securities industry regulator, lists more than 200 financial professional designations, ranging from the well-known titles of "broker" and "investment advisor" to more obscure designations such as "enrolled agent" and "wealth management specialist."
A RAND Corporation study that the SEC commissioned asked the following question: Do investors understand the difference between broker-dealers and investment advisory firms? RAND concluded that "investors do not have a clear understanding of the different functions and fiduciary responsibilities of financial professionals."
Generally speaking, FINRA regulates brokerage firms, while the SEC (and/or state regulators) regulate investment advisory firms . Furthermore, brokers are held to the "suitability" standard, which requires that all investment recommendations must be suitable in light of an investor's financial circumstances, investment objectives, and risk tolerance, among other things. Investment advisors are held to a fiduciary standard and therefore must put the client's interests ahead of their own.
Making matters more confusing, it is possible for "financial planners" and other professionals to be both a stockbroker and a financial advisor — or to have no financial credentials at all. For professionals who wear multiple hats, the obligations owed to clients depend on several factors, including the services they offer and their compensation models. You can check a stockbroker's or advisor's registration status and disciplinary history using FINRA's BrokerCheck.
In short, the designation your investment professional uses can matter quite a bit in terms of the services provided, the standard of care they owe you, and the body that regulates them.
Elements of a Negligence Claim
When investment losses result from your investment professional's negligence, you may have legal recourse. To recover your losses, you will need to prove the following:
You were owed a professional duty of care;
The duty was breached; and
The breach of duty caused your investment losses.
Typically, negligence claims against an investment professional accompany more specific types of misconduct claims, including:
Unsuitability
Overconcentration
Misrepresentation or Omission of Material Facts
Excessive Fees or Commissions
Negligence implies that the conduct in question was not intentional. But if the conduct was intentional, this could constitute fraud.
Find Out if You Have a Negligence Claim
If you are considering a negligence claim against your investment professional, the Business Trial Group's securities attorneys would be happy to provide a free consultation. As a Business Trial Group client, you pay only for results — and don't have to pay expensive hourly rates — so you do not risk compounding your losses. To speak with an attorney, contact us.