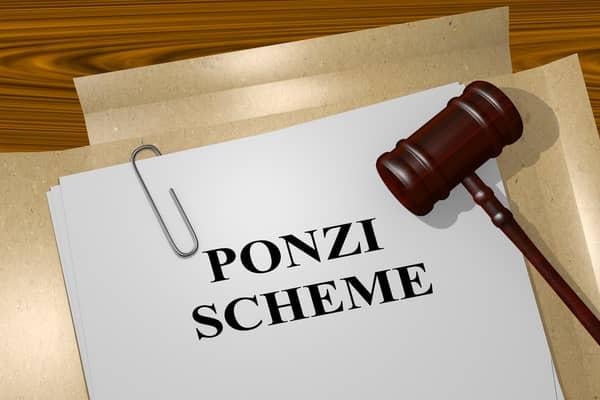 The Securities and Exchange Commission recently charged several defendants with operating a $1.7 billion Ponzi scheme. The scheme allegedly raised funds from securities issued by GPB Capital, a registered investment advisor based in New York. The SEC also charged GPB Capital for whistleblower law violations.
According to the SEC, David Gentile (GPB Capital's owner and CEO) and Jeffry Schneider (the owner of Ascendant Capital, the placement agent for GPB Capital) misled investors about the monetary source used to pay an 8% annualized distribution payment to investors.
The SEC alleges that the defendants represented that GPB Capital's portfolio companies generated sufficient income to pay the distribution payments. But, according to the SEC, GPB Capital in fact used investor money to pay some of the distribution payments.
GPB Capital allegedly even changed the financial statements of some of its limited partnership funds to perpetuate the alleged fraud by giving the false impression that the funds were better able to cover the distribution payments than they actually were. The SEC claims that by deceiving customers about the limited partnership funds' true financial circumstances, GPB was able to keep the fraud going for more than four years.
As the SEC alleges, GPB Capital also violated the securities laws' whistleblower provisions by including language in separation agreements that blocked individuals from going to the SEC, and by engaging in whistleblower retaliation against one person.
Richard Best, director of the SEC's New York Regional Office, stated: "As alleged in our complaint, the defendants told investors that they would be paid distributions from profits of the portfolio companies when, in reality, many of the payments were being made from the investors' own funds. This action shows our continued pursuit of those who deceive investors and conceal their misconduct to reap profits for themselves."
Jane Norberg, chief of the SEC's Office of the Whistleblower, said: "Whistleblower protections are a cornerstone of the SEC's whistleblower program. The charges filed today reinforce the Commission's commitment to protecting whistleblowers from retaliation and attempts to stifle the free flow of information to the Commission about possible securities law violations."
If you have been the victim of GPB Capital's or Ascendant Capital's alleged scheme, the securities attorneys at Morgan & Morgan's Business Trial Group are here to help. Please contact us at 888.744.0142 for a free consultation.
The Business Trial Group is part of the largest contingency law firm in the nation, with over 700 lawyers and offices nationwide. The Business Trial Group at Morgan & Morgan helps investors recover their losses on a contingency basis. We are only paid if we successfully recover money for you. We have helped investors recover tens of millions of dollars of investment losses.