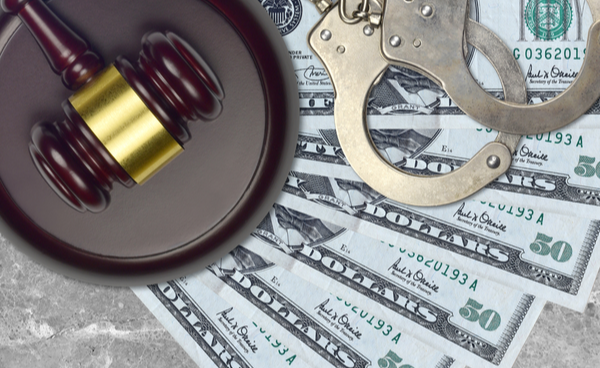 The SEC recently charged Kenneth Welsh, who worked for Wells Fargo Clearing Services, LLC in Fairfield, New Jersey during the relevant time period, with misappropriating nearly $3 million from his customers, some of whom were elderly and financially unsophisticated.  According to the SEC, Welsh used his clients' funds to buy precious metals, pay off credit cards, and buy luxury items for himself.
The SEC alleges that from January 2016 to January 2021, Welsh transferred funds from his client accounts to pay off credit cards held in the names of his wife and parents.  The SEC further alleges that Welsh fraudulently drew checks on his client accounts, which he secretly used to buy gold coins and other precious metals.   According to the SEC, Welsh frequently sold securities in his client accounts just days before making the allegedly fraudulent transfers, so that cash would be available for him to allegedly steal.  The SEC alleges that Welsh made at least 137 fraudulent transactions, and that none of them were authorized by his clients. 
The SEC has charged Welsh with violations of Section 10(b) of the Securities Exchange Act of 1934 and Rule 10b-5 thereunder; Section 17(a)(1) and (a)(2) of the Securities Act of 1933; and Sections 206(1) and 206(2) of the Investment Advisers Act of 1940.  The SEC seeks disgorgement and civil penalties, among other things.
If you were victimized by Welsh's alleged scheme, you may have legal recourse.  The securities attorneys at Morgan & Morgan's Business Trial Group are here to help. Please contact us a 888.744.0142 or visit us online for a free consultation. 
The Business Trial Group is part of the largest contingency law firm in the nation, with 700 lawyers and 50 offices. 
The Business Trial Group at Morgan & Morgan helps investors recover their losses on a contingency basis.  We are only paid if we successfully recover money for you.  We have helped investors recover tens of millions of dollars of investment losses.