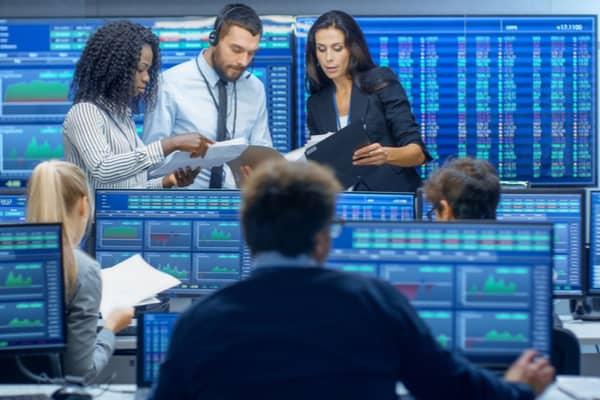 The Securities and Exchange Commission recently charged a British financial services firm, Global Investment Strategy UK Ltd. (GIS), with registration violations, alleging that GIS illegally cleared and settled billions of dollars of U.S. securities transactions without registering as a broker-dealer in the U.S. The SEC also charged GIS's founder and principal, John William Gunn, with aiding and abetting the violations.
According to the SEC's complaint, GIS provided clearance and settlement services from 2015 through 2019 to hundreds of U.S. customers involving billions of dollars' worth of securities, even though it was not registered as a broker-dealer. The SEC claims that GIS illegally acted as an unregistered broker by performing clearing and settlement services, obtaining compensation for the trades, extending margin to customers, holding client securities and moneys, and soliciting customers to use its brokerage services.
As alleged by the SEC, by not registering with the SEC, GIS avoided compliance with many financial responsibility rules, including rules that restrict the amount customers can borrow to buy securities. The SEC alleges that, by clearing through GIS, customers could buy securities with astronomical leverage – at 20 or 30 times of their account equity. Most of the accounts with GIS were enormous, with some containing billions of dollars.
The SEC has charged GIS with violating the broker-dealer registration provisions of Section 15(a) of the Securities Exchange Act of 1934, seeking injunctive relief and civil penalties. 
Broker-dealer regulation in the U.S. is premised on the requirement that those who effectuate securities trades for others must be registered as broker-dealers and must obey the governing financial responsibility rules. One potential remedy for registration violations is rescission damages, which can result in a greater recovery than is typical in cases that don't involve registration violations.
If you used GIS to clear and settle your trades, you may be entitled to compensation from GIS or from the introducing broker-dealer in the U.S. The securities attorneys at Morgan & Morgan's Business Trial Group are here to help. Please contact us a 888.744.0142 for a free consultation.
The Business Trial Group at Morgan & Morgan helps investors recover their losses on a contingency basis. We are only paid if we successfully recover money for you. We have helped investors recover tens of millions of dollars of investment losses.
The Business Trial Group is part of the largest contingency law firm in the nation, with over 700 lawyers and offices nationwide.